Departure Bags

Load&Track is a comprehensive Baggage Reconciliation System (BRS) that has evolved into a fully featured departure baggage management solution. Reconciliation requirements are satisfied in accordance with ICAO Annex 17 and the relevant IATA Resolutions and Recommended Practices, but that's not the whole story. Load&Track provides the following benefits:
Segregation – the ability to separate bags by type, class and onward connection, resulting in smoother operations downline
Flight Planning – the ability to properly plan how a flight is loaded, taking into account priority and transfer baggage
Ramp Operations – the functions required to properly record how the aircraft is loaded; including a visual load plan highlighting relevant bag statuses
Security and Customs Support – features to simplify implementation of local, regional and international regulations
Our customers benefit from a comprehensive reporting capability that produces flight summaries and manifest reports in accordance with customer requirements. And naturally, every action relating to a bag is tracked, providing all the data an airline needs to be compliant with IATA Resolution 753.

Load&Track improves the accuracy of departure bag handling, resulting in a reduction in mishandled baggage; and for those bags that are mishandled, we include built-in support for your reflighting process, including integration with WorldTracer. A Remote View application provides read-only remote access to all the data in the system; ideal for remote workers or head office staff.

Luggage Logistic's Departure Baggage solution operates in conjunction with the Transfer and Arrival solutions to provide full end to end baggage management.
---
Transfer Bags

Our Transfer Baggage application simplifies the management of complex transfer operations; often the most significant pain point for any large operation. Targeted primarily at airlines and large airport hubs, the application is ideal for any customer that handles transfer baggage, regardless of the volume of bags to be processed.

The transfer application consists of a number of screens which are tailored to individual job roles. Transfer baggage information is summarised in a clear and concise manner, while allowing drilldown into specific baggage data where required. Our innovative visual load plan shows precisely where the hot connections are located, based on terminal, gate and even the position of the container on the aircraft.

The transfer capability includes Rapid Transfer Job functionality, allowing supervisors to assign jobs to specific ground teams. Access through mobile devices ensures that all stakeholders are kept up to date with the status of baggage transfers; jobs priorities are reassessed and recalculated in real time, ensuring staff are directed to the transfers which provide the maximum benefit to the overall operation, rather than spending time hunting down single bags that are already likely to miss their connection. And naturally, every action relating to a bag is tracked, providing all the data an airline needs to be compliant with IATA Resolution 753.

Inbound baggage data is acquired through a number of sources, including IATA standard messaging as well as upline manifest reports from any vendor's system. A Remote View application provides read-only remote access to all the data in the system; ideal for remote workers or head office staff.

Luggage Logistics' Transfer Baggage solution operates in conjunction with the Departure and Arrival solutions to provide full end to end baggage management.
---
Arrival Bags

The Arrivals application provides sophisticated handling of arrival bags; traditionally an area where tracking does not always occur.

Inbound bags can be tracked using fixed array or hand held scanners. Depending on the data available, the system can provide warnings for mis-segregated bags (for instance, transfer bags places on the reclaim belt). The visual load report provides a clear indication of bags which have a hot connection, allowing staff responsible for offloading a flight to prioritise the process, leading to a reduction in mishandled bags. And naturally, every action relating to a bag is tracked, providing all the data an airline needs to be compliant with IATA Resolution 753.

The dedicated Arrivals Co-ordinator application provides supervisory control of transfer and reclaim processing, and a Remote View application provides read-only remote access to all the data in the system; ideal for remote workers or the head office.

Luggage Logistics' Arrival Baggage solution operates in conjunction with the Departure and Transfer solutions to provide full end to end baggage management.
---
Analytics

The Analytics tool provides a customisable management-level dashboard that provides real-time analysis of the baggage process, and can help all our customers manage the amber to ensure that KPIs are met.

Analytics provides an easy-to-digest graphical view of any stored data within our systems. The systems has more than 200 standard panels for data such as Not Loaded Bags (transfer or local) and bags per flight as well as more complex panels showing the breakdown of connecting bags by connection type (hot, short, normal or long). New panels are being added constantly, and users can specify their own custom panels; these can all be combined into any number of layouts, ensuring that the data being displayed is pertinent to the viewer, regardless of job role.

Stacked Panels provide the ability to drill down into underlying data, thus providing all the data needed by an operator without overloading the information on the dashboard itself. For airlines, this could show load performance across the whole network, drilling down into individual stations; or for an airport, this could show baggage performance across the whole airport, drilling down into specific terminals, ground handlers or carriers. All data is shown in real time, allowing users to spot downward trends quickly and deal with the 'amber situation' before the operation goes 'into the red.'

All data in our systems is stored online, forever, and data can be exported into customers' own Data Warehousing systems as required.
---
Resolution 753 Tracking

In June 2018, IATA Resolution 753 came into effect. This resolution places obligations on airlines to track their bags are a number of key points, and to make this data available. However, in many cases, airlines will rely on their ground handlers, and the airports they fly through, to provide this data; GHAs and Airports can therefore deliver added value if they can provide this information.

IATA states that bags need to be tracked at 4 key points: when the bag is checked in; when the bag is loaded; when the bag is transferred; and when the bag is returned to the passenger. The resolution also calls for that data to be available as needed. Luggage Logistics can provide a number of solutions to record, store and distribute the data for all 4 points, dependent on the requirements.

Customers using our departure, transfer or arrivals applications in their stations will already have the data they need for resolution 753 compliance for those stations. This data can be combined with data from handling systems and upline reconciliation systems to build up a full picture of the journey of the bag, and all this data is available to inspect via the web front-end, via reports or through a custom API where needed.

We also provide solutions for sites where a full reconciliation is not cost-effective. For instance, our e-ULD solution can be used to scan a bingo card in less than a minute. The local operation is not disrupted in any way; the infrastructure and training required are minimal; and the data captured is valid for Resolution 753 compliance.
---
Remote View

The distributed nature of IT systems means that often, homeworkers and other staff working in remote offices need access to operational data for planning or monitoring purposes, or to provide assistance during disruption. Also, if a flight is diverted, local ground staff who do not normally need access to a given flight would benefit from access to information about the bags coming into their airport.

The Remote View component provides a read-only view on arrival, departure or transfer baggage data safely and securely. The view is real-time and is identical to the main applications. Users can inspect baggage information for any airport across the network.
---
ULD/GSE Management

Our feature-rich ULD Management System (UMS) provides airlines with a total solution for network-wide management of ULDs and Ground Service Equipment (GSE). The user-friendly solution is scalable across an airline's entire operation, and provides the flexibility and reliability airlines require.

UMS provides a dashboard view of ULD stock levels on a station-by-station basis, including Loaned Out equipment to other airlines or cargo handlers. The web-based front-end provides access to current stock levels and ULD movements across the airline network. ULDs with Bluetooth (BTLE) Integration provides automated equipment location tracking; in addition, ULD Movements can be recorded and automatically updated using IATA standard messages such as CPM, UCM IN/OUT, LUC and SCM. Tracking data can be managed – and overridden, where necessary - manually. Non-flight movements (e.g. Road Transport) are fully supported, and the systems also provides advanced Loan Management (automated & emailed loan receipts) as well as integration with third party systems for Demurrage charging. ULD and GSE Damage reporting ensure unserviceable ULDs are identified and reported quickly so they can be removed from operational use.

The optional Android scanner application allows users to access the key features required by ground staff, including inspection of stock counts and tracking information, manual recording of ULD location, Load Management and Damage reports (including recording photographic evidence).

The system integrates seamlessly with our ULD/GSE/CAT Equipment Maintenance System.
---
ULD/GSE/CAT Maintenance

Our ULD/GSE/CAT Equipment Maintenance System (EMS) provides airlines with a comprehensive solution for network-wide maintenance of ULDs, and Ground Service and Galley Equipment. The system provides a cost-effective, user friendly solution for tracking the entire maintenance cycle, including damage reporting, repair summaries, sign-off and reintroduction of equipment back into service.

The system allows equipment to be tagged as requiring service or repair, and supports submission of damage reports, including photographic evidence. All activities can then be recorded in accordance with local regulations, including repair details, parts used, man-hours, total cost to repair and, crucially, our Digital Sign-off Program has received FAA Approval. Full asset history is available, including audit logs of previous repairs. Equipment can be RFID Tagged, enabling real-time passive tracking at key locations.

The EMS integrates seamlessly with our ULD/GSE Management System.
---
Baggage Customs Pre-Clearance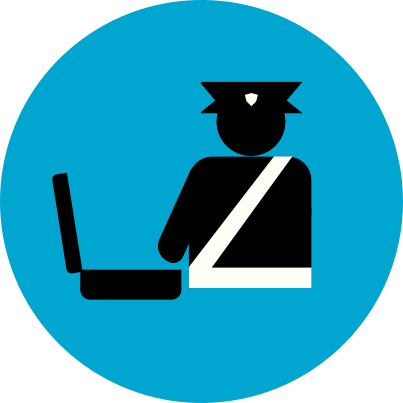 Originally created for U.S. Customs and Border Protection (US CBP), our Customs Pre-Clearance Application (CPA) solution is used by customs officers to provide clearance for checked baggage to travel on a departure flight. Photographs of bags are captured following check-in or, for transfer bags, on arrival at the airport. These photos, along with exact weights, are displayed to customs officers, who are able to reject or clear the baggage for loading without having the bags physically present.

Where there is a need to inspect a physical bag before making a clearance decision, the customs officers can make an on-screen request for a bag to be delivered from the baggage loading areas. Baggage handlers are automatically notified of the requests for bags to be delivered. If the bag is subsequently cleared by the customs officer, the system triggers an automatic notification to the baggage handlers to return the bag for loading.

The BCC solution includes a mobile scanner application, used by the ground handers to monitor baggage requests and to also track bags between the loading areas and the customs clearance locations. The baggage requests and clearance notifications are fully integrated with our Load&Track Baggage Reconciliation System (BRS), and can also be provided automatically to Baggage Handling Systems (BHS) and other third party BRS solutions.

For US CBP preclearance airports, our Customs Pre-clearance Application can be configured as a Baggage Image and Weight Identification System (BIWIS).

When a passenger presents themselves to a customs officer, a simple scan of their boarding card presents the images and weight of any checked-in baggage for processing.

When implemented in full, the clearance system also tracks the passengers from the moment they entering the customs clearance queue, through initial processing, secondary inspection and onwards to the boarding gates. This progress information can be provided to gate agents directly or can be shared automatically with passenger tracking systems at an airport.

The Luggage Logistics Customs Pre-clearance Application would also benefit those airports requiring arriving passengers to clear customs before transferring to a domestic flight. Our solution would avoid the need for passengers to collect their bags on arrival before returning them to the baggage sortation system since the majority of the bags can be cleared on-screen by the customs officers.
---
Inventory Manager Application

The Luggage Logistics Inventory Manager Application (IMA) is an extremely cost-effective service that can assist airports, airlines and ground handlers to store certain types of bags "offline" and away from the main baggage handling operation, while providing automated reminders to retrieve the stored bags when needed.

The solution comprises two parts:
A Mobile Storage App, used to identify bags that meet the defined storage requirements, and to recommend the most appropriate storage location in which to store the bag. The application also receives notifications when bags have to be recovered from storage.
An Inventory Management Website Application, used to monitor the bag storage facilities, their current usage and the performance of the handlers in responding to the bag return notifications.
The Inventory Manager can be configured for use as an Early Bag Store (EBS) application for airports without a physical EBS. The system facilitates efficient management of the storing and retrieval of early bags, particularly where capacity in the baggage handling area is limited. The mobile application identifies early bags, records their storage, and alerts the users when the bags need to be returned to the loading operation prior to departure. Separating early bags from the active loading operation helps to increase the capacity and efficiency of the baggage makeup operation while allowing the ground handlers to focus their efforts on bags for up-coming departures. It may also allow airports to offer earlier check-in to their airline customers and passengers, in the knowledge that the acceptance of the early bags will not negatively impact the overall baggage handling operation.

As well as storage of early bags, the Luggage Logistics Inventory Manager Application can be configured for a variety of other scenarios, such as Disruption Management, Mishandled Baggage and Long Connection Transfer Baggage.
---
Asset Management

The Asset Management system keeps track of high value items such as scanners or radios. Assets are issued to specific users for a defined period, and the system automatically raises notifications and alerts if assets are not returned on time.

Quotas can be assigned, preventing issue of further items before the previous item has been returned or otherwise accounted for. The system also includes a damage tracking capability. Optionally, it is also possible to capture images for staff verification. The simple barcode based system ensures that use of the system does not cause disruption during busy shift changes.
---
Passenger Reconciliation

Our Passenger Reconciliation System (PRS) provides secondary verification during boarding by scanning passenger boarding cards to ensure passengers are on the correct aircraft. The solution is ideal for open ramp or multi-flight boarding gates to provide a final check by the aircraft door; it can also be used for multi-leg stopover points where passengers disembark to a holding area before re-boarding. PRS functionality also includes support for travel documentation inspection checks to ensure passengers have had their credentials to travel validated by security.

The PRS is fully integrated with the Baggage Reconciliation System. Boarding information is provided to handlers so they can identify and load ULDs where all bags in the ULD belong to boarded passengers. The BRS can also identify bags belonging to unboarded passengers; when close to departure, those bags can be located in advance of offload alerts being raised, helping reduce delays and improve on-time performance.